Hey y'all!
Shelly,
here.
Happy Friday!
I'm swinging in today to share a simple and fun coffee card.
I started by using some fun patterned paper and then stamped on a couple coffee stains. One a darker brown then the other. I then used the coffee mug stamp and stamped it on white cardstock and then did a little cutting. After, I simply stamped on a few paw prints using a light blue ink and then stamped on the sentiment in the middle using black ink. Simple, right?!...To finish things off, I added the some foam tape on the back of the mug and then added it to my card. I also added a touch of jewels and burlap twine. Fun, yeah?!...
Thanks so much for stopping by!
Enjoy your day!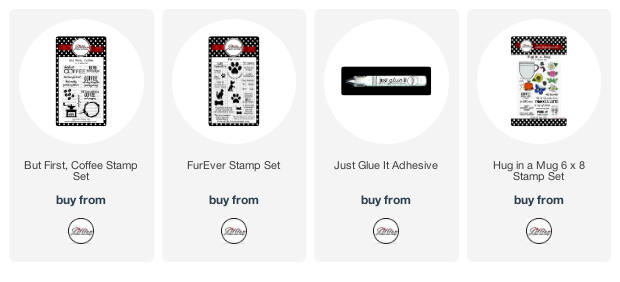 Follow
A Jillian Vance Design
on: