Good morning!
Ardyth
here with a simple but fun Valentine, using the Stitched Dot Hearts. All of them! lol!
I started by cutting 5 of the largest Stitched Dot Rectangles from white cardstock.
TIP: Use light-weight cardstock (65 lb) to minimize the weight of the card.
Then I cut each panel with one of the heart dies. I started with the largest, and centred it where I wanted it. When I moved to the next heart, I laid the first panel over the second, to help with placement of the next heart die. And so on...
When I had all 5 panels cut with hearts, I placed the panel with the smallest heart onto my card base, so that I knew where to place my darkest red colour. (I used Copic markers).
Then I coloured each panel with a red/pink marker, working from darkest to lightest, and no colouring on the top panel with the largest heart.
To add a silver frame, I cut it with the two largest Stitched Dot Rectangle dies. Then rather than adding more bulk to the card, I trimmed the white heart panel with the second-largest Stitched Dot Rectangle die and put the frame around it.
I stacked all 5 of the panels and glued them to the card base.
I chose a sentiment from Key to My Heart and stamped it with Midnight ink.
Here's an easy variation: I used the same silver glitter cardstock and cut a Faceted Heart from it. It fits right in and adds a bit more sparkle.
Which one do you like better?
A Jillian Vance Design products used: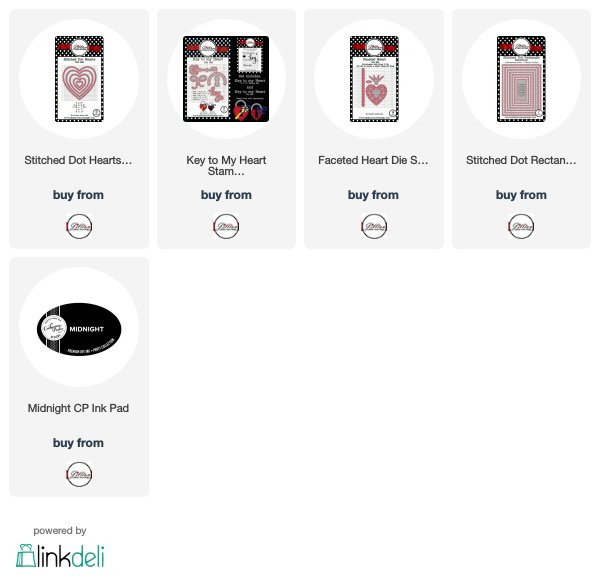 Follow
A Jillian Vance Design
here: