Good morning!
Ardyth
here with a new (to me!) way to use the INKBoss Inkpression plates!
I recently got a Gemini FoilPress, which is a foiling machine that you use with special foil and your Gemini Junior die cutting machine. And ever since I got it, I've had fun trying to foil all the things!
I decided to give the Celebration plate a try. Now, these plates have a subtle difference between the levels of the design, and we know that one of the best ways to get a good impression with them is to use watercolour cardstock. It's thick and soft, and easily accepts the embossed design.
In the end, I found that I needed to use the metal shim that comes with the FoilPress, along with 3 cardstock shims to get really good foil coverage on the watercolour cardstock.
To finish the card, I trimmed the foiled panel with the second largest Stitched Dot Rectangle die and then rounded off one end with one of the Elegant Stitched Dot Border dies. I layered it over a black panel that had been trimmed with the same Stitched Dot Rectangle die so that only a portion was visible. I popped the whole thing up on a plain white card base.
I cut a black Sentiment Strip and a white Grande Greetings: Celebrate and adhered them to the foiled panel. I added a few Snowcap sequins as embellishments.
A Jillian Vance Design products used: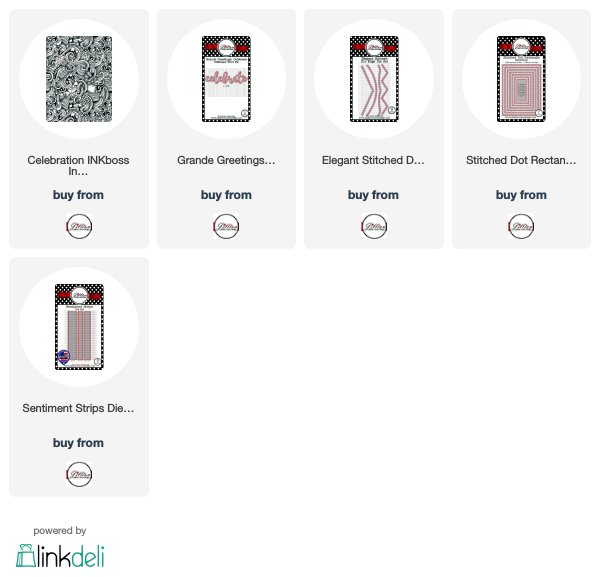 Follow
A Jillian Vance Design
here: