Good morning! Ardyth here. Have you seen this new Mani Thanks set available in the store? It's so fun! The fingers are life-sized and perfectly manicured! The set comes with lots of punny sentiments and some tiny images so you can create your own nail art!
I started by cutting 2 panels into a coffee cup shape. As I write this, I realize I could have just as easily (more easily, even!) just trimmed a top folding card to achieve the same shape....
Anyway, I then stamped the fingers with Antique Linen distress ink and masked them. I also masked an area to create the coffee sleeve and blended Catherine Pooler inks in Sand Castle and Over Coffee. Then I stamped 'coffee' and the nail-art daisy on the sleeve.
Next, I removed the mask and coloured the fingers with Copic markers. It was so fun creating that 'shiny' nail polish!
Here's a quick video:
A Jillian Vance Design Products used: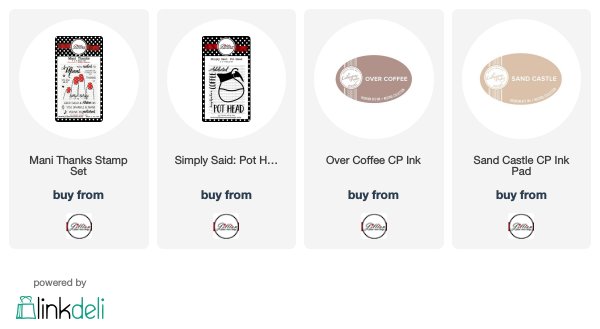 Follow
A Jillian Vance Design
here: