Happy Thursday! Ardyth here with an easy but dramatic sunset background using Copic marker refills and Colorless Blender solution.
I started by choosing 6 colours of refills, in sunset colours ranging from yellow to dark blue. I loaded up a felt applicator with a line of each colour and then ran some Colorless Blender down the centre - this makes the applicator wet and helps the colours to move.
I swiped the colour across one end of a panel of Yupo paper and ended up overblending and getting muddy colours. So I turned the panel a swiped again across the other end. This time, I tilted my applicator to one side to extend the yellow and then to the other side to extend the blue. Because the Yupo is slick and the inks are saturated with Colorless Blender, they move and blend beautifully.
Once the panel was dry, I cut it using the large Stitched Dot Instant Photo frame die and inlaid it into another one cut from a white panel and stamped with a sentiment from You Are My Anchor. I added a black Mini Sail Boat.
Here's a quick (one-minute, no voice) video:
A Jillian Vance Design products used: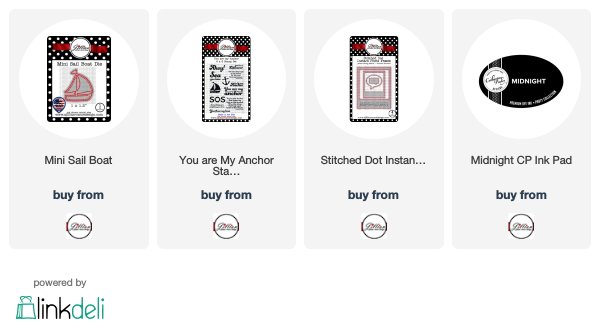 Follow
A Jillian Vance Design
here: