Good morning! Ardyth here with some fun cards, all using the same die. I started playing with the chevron border die from Elegant Stitched Dot Edge Dies and then my brain exploded! Well, enough to create these 3 cards, anyway! lol!

Let me walk you through my thought process.
This is where I started. I thought it would be fun to create diamonds with the chevron border die. I cut a panel with the largest Stitched Dot Rectangle and then lined up my chevron die. I used my grid work surface and a ruler to make sure the die was straight on my panel and then taped it down for cutting. I then moved the die and cut the other side. I blended inks in rainbow order on another white panel and then stacked the 2 panels together. I stamped thanks (from Beautiful Rose) 3 times with Versamark and embossed with white embossing powder. I attached the panels to a black card base. I started looking at it and wondering if I could get more diamonds on the panel......
...and of course the answer is yes. I started on one side of the panel and worked my way across. I left it all white and on one level to create a sophisticated yet subtle background - perfect for a wedding or anniversary card. But my slightly-OCD mind noticed that it wasn't symmetrical, so I tried again.....
...this time I placed the border die with the points on the centre line of my panel and worked my way out from there. I blended pink, orange and yellow inks on the rows of diamonds on either side of the centre line and added some gems for sparkle.
A JILLIAN VANCE DESIGN PRODUCTS USED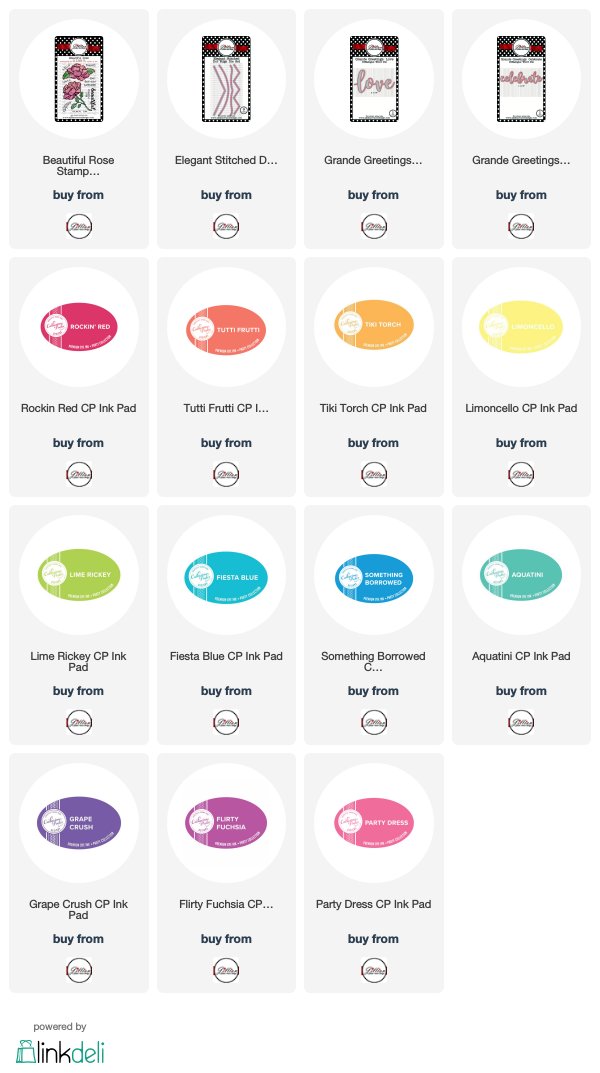 Follow
A Jillian Vance Design
here: