Hey y'all!
Shelly
, here.
Happy Friday and Happy March!! :)
Today, I'm sharing a simple and fun Easter card.
I started with choosing some patterned paper for my background and then set it aside. I didn't adhere my paper to my card base because if you're anything like me, sometimes I change my mind about it at the last minute. And thing's aren't so good when you already have adhered it to your card base. lol I suppose you could use it for another card if you were to do so, but with me I always would throw it in my scrap pile and then completely forget about it. lol
Okay, I was starting to ramble there...Back to my card.
For my 'peeps' I chose to pull out some felt. It's been a long time since I've used felt and thought it would give the peeps some good texture. ;) I chose a blue, pink, and purple felt for my peeps to try and make them look somewhat like the real peeps you would see in the stores. Once I had my peeps, I used a black marker to add their eyes. To finish things off, I added my patterned paper to my card, layered my peeps in a fun way, and then added my sentiment. Simple, yeah?!...
Also, while peeps are cute looking to me, I do
not
like to eat them. Just thought I'd share that. lol Do you like to eat peeps?!...
Thanks so much for stopping by!
Enjoy your day!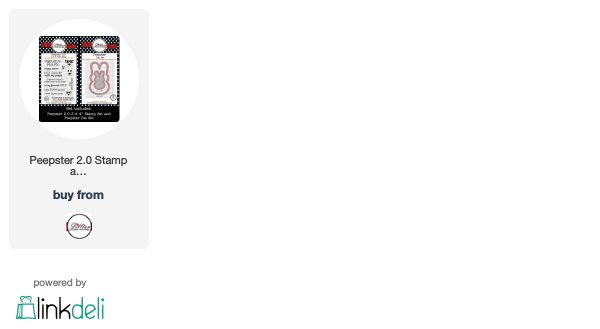 Follow
A Jillian Vance Design
here: