I did the card on the right for my niece's wedding! Thought it was simple, yet elegant!
Hello, Bunny here today and I have the SAME card just a different look. Isn't it amazing how a color can change everything?
I am in LOVE with the
Stitched Plaid Cover Plate
. It is a very intricate die with stitching and many die cuts...
TIP: KEEP the Squares that come out to use at a shaker card filler!!!
I have found it cuts best when I used my Metal Adapter Plate...coming soon to our website. It gives it just that little bit of pressure and the pieces just pop out! Or you can also add an extra piece cardstock too.
I am finding I use this cover plate A LOT!!! I love it and our
Quatrefoil Cover Plate too
! BOTH give such an elegant look.
I added a
Stitched Dot Heart
under the
Stitched Plaid Cover Plate
and then layered the
Grande Greetings Love Die
...loving this new one too! I love the
Grande Greetings Collection
...BRAND NEW in January!
And that is the CARD!!! 4 to 5 die cuts and done! BUT look at the elegance!
A Jillian Vance Design
products used: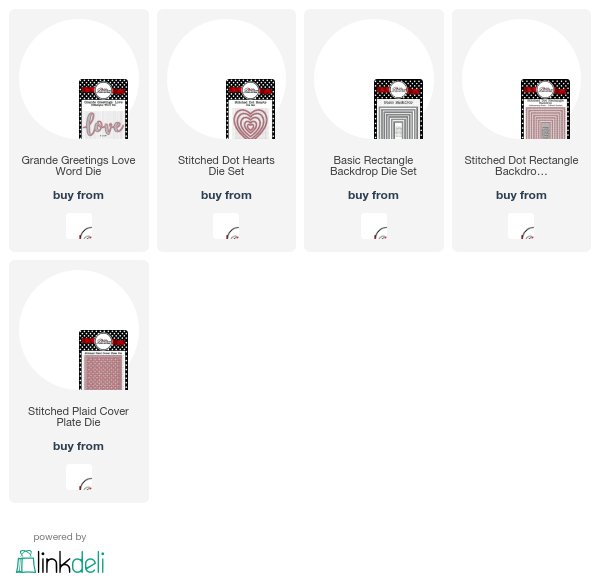 Thanks for stopping by have a GREAT week!
Follow
A Jillian Vance Design
here: