Running out of time? No worries! It's easy to make lots of beautiful, last-minute Christmas cards quickly! Ardyth here with tips for a successful, productive card-making session:
1) Choose some inspiration
. The simpler the better. Inspiration gives you a starting off point and saves a lot of design-thinking time!
I chose this:
I love how the white snowflakes look on the dark background, and the pops of festive red.
2) Limit your supplies
I chose one stamp, and a few dies. See complete list below.
3) Choose one colour combination
I limited my colours to black, red and white. This colour combination is festive and bold, but you can use whatever colours you prefer.
3) Limit embellishments


Adding embellishments can add a lot of time - I incorporated some sparkle right into my card design by using glitter paper, and some iridescent embossing powder
4) Set up a production line and make multiples
I started these cards by stamping the snowflakes multiple times and then cutting them out. Then I had plenty to use in different ways. I started with my grid of 9, and then designed the second card with the leftovers.
Once you have your design(s), it's easy to cut the pieces and make mulitples!
A JILLIAN VANCE DESIGN PRODUCTS USED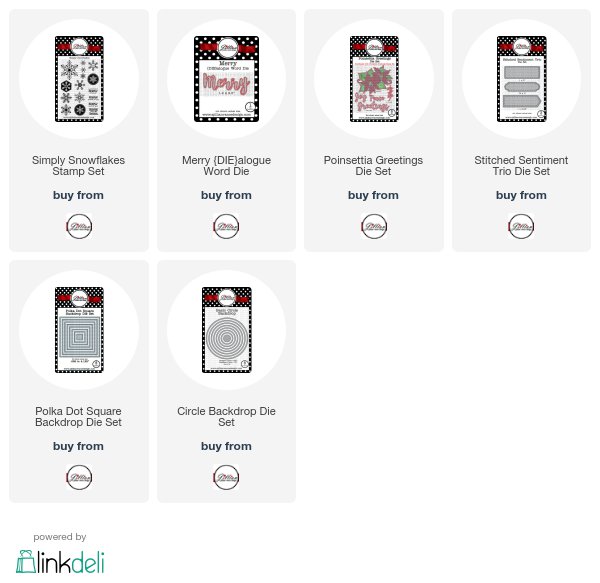 OTHER PRODUCTS USED
White, red, black cardstock
Versafine Onyx ink
Iridescent embossing powder
Foam tape
Red glitter paper
Versamark Ink
Clear embossing powder
Follow
A Jillian Vance Design
here: